St. Stephen Lutheran School Receives National Lutheran School Accreditation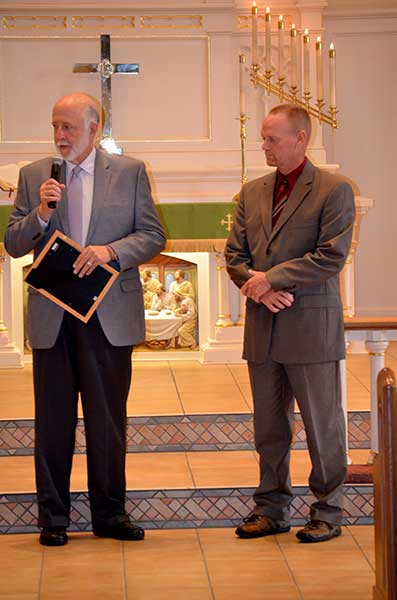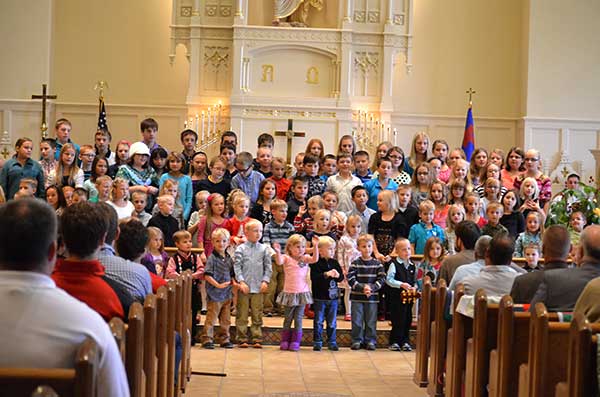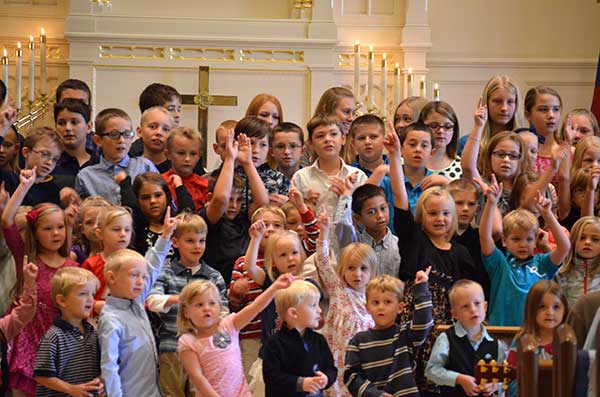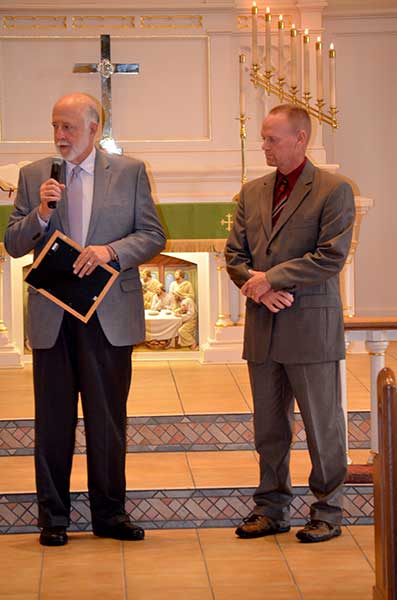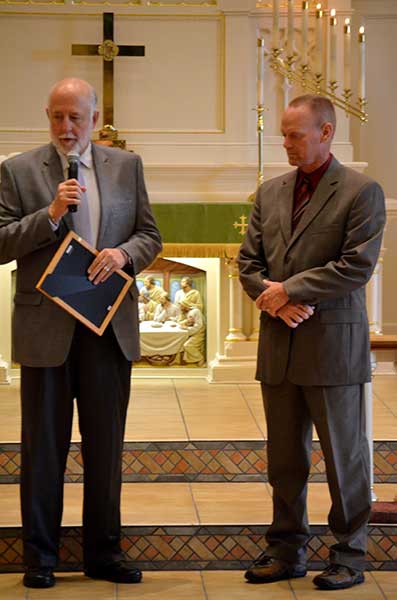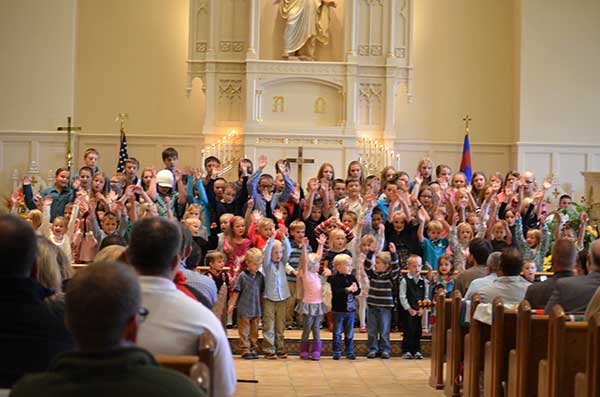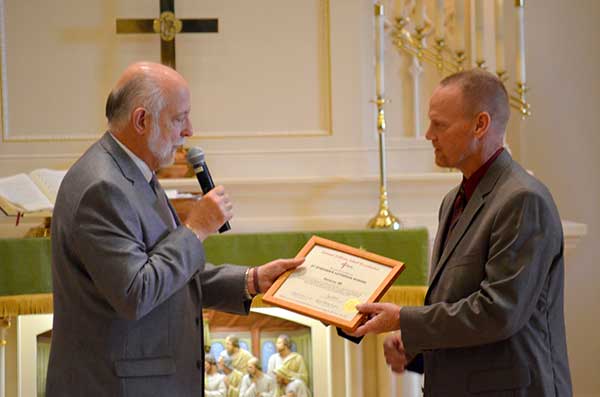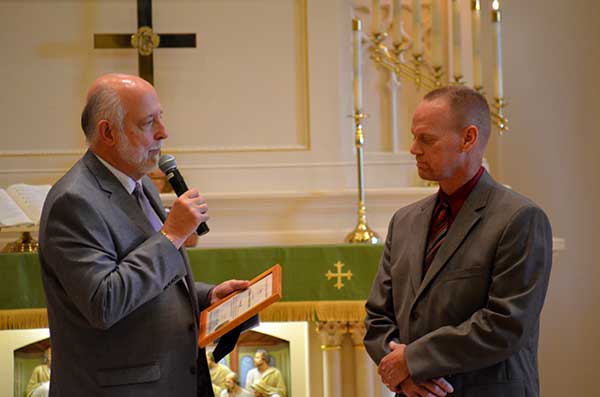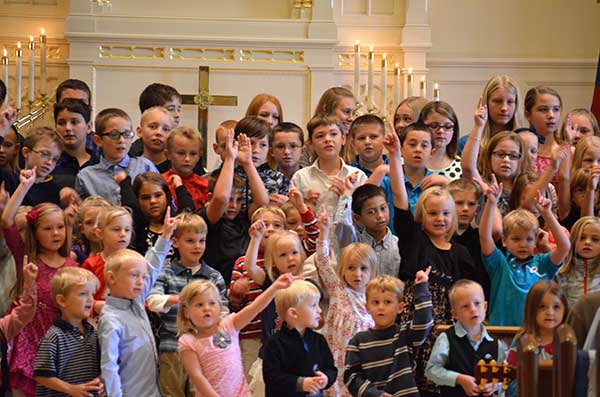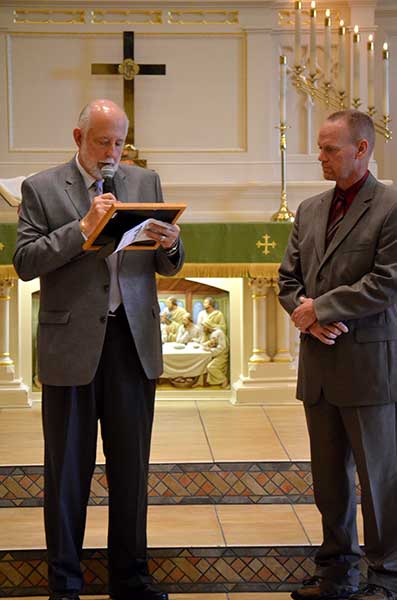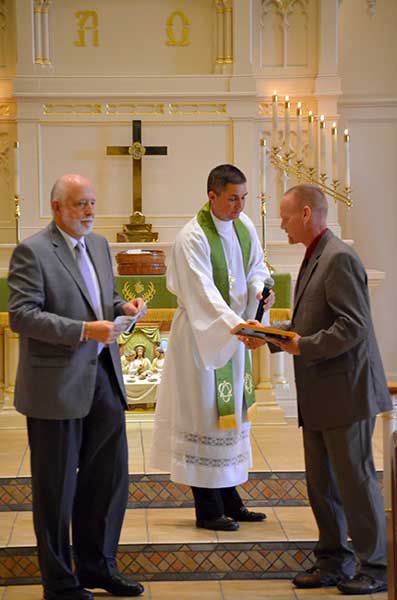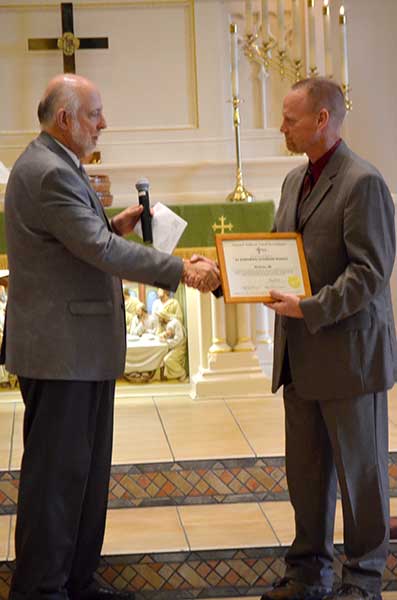 On Sunday, October 5th, 2014 the Regional Superintendent of South Wisconsin District of Lutheran Schools-LCMS, Gene Ladendorf, presented St. Stephen Lutheran School and Principal Kevin Meyer a certificate recognizing their accreditation by the National Lutheran School Accreditation (NLSA). NLSA is granted to schools who meet the national and church standards, and is a process of self-evaluation followed by a visit of objective observers designed to help Lutheran schools improve the quality of their programs.
NLSA is a rigorous national accrediting process designed to evaluate schools based on their unique purpose as Lutheran schools. It helps schools evaluate not only the quality of the academics and programs, but also, most importantly the spiritual dimension of the school. The "Standards for Lutheran Schools" and report forms are similar to those used by other accrediting agencies, both secular and religious. NLSA has developed co-accrediting partnerships with many of the well-respected secular regional accrediting agencies. NLSA has reciprocity with the following secular regional accrediting agencies: AdvancED, Middle States, and WASC.
Standards that are addressed by NLSA include the following: The school is purpose-driven. The school is governed and administered effectively following written policy. A qualified and competent staff serves the school. The school's curriculum, instructional design and assessment practices guide and ensure teacher effectiveness and student learning. Student services and activities are offered to meet the needs and foster the growth of each student in a safe and healthy environment. Buildings, grounds and equipment provide a safe and healthy environment that serves to enhance student learning.
On the same day that St. Stephen Lutheran School received its accreditation, they were also recognizing their 150th year of Christian Education. Accreditation is just one more step in an ongoing process that St. Stephen started back in 1864 of making sure that they are providing a strong, Christ centered, academic education for its students.